Chapter 2
- 2009 -
We got married on arguably the prettiest August day Southeast Colorado has ever seen. Not even the slightest breeze brushed the evergreens lining my grandparent's ranch house, and that's –– as anyone from those wind-battered plains can tell you –– an absolute miracle. 
The sky looked enormous; the sun shone plainly, without scorching, unveiled and brilliant in that cloudless expanse of blue I haven't seen replicated exactly the same way anywhere apart from my homeland. We couldn't have planned a better day to be married. My dad said that God must really like us.
I had asked Ashleigh in the months leading up to the wedding where she'd like to have the ceremony.
"I don't know," she had said. "You choose."
So I chose the Ranch. She said she loved the idea.
Those hundreds of acres of land have been in my family since before my grandfather was a teenager — back when he broke bucking broncs on a regular basis in order to help support his brother and widowed mother with money to eat on. You can still feel, like a riddle upon the wind, the overwhelming air of history about the place. It seeps up from the soil; it evaporates in streams above the pastures and returns upon rolls of thunder to the dusty creeks below. All the rings of my family tree can be counted from there.
My thoughts would return to the Ranch often after I moved away from home for school. During our engagement, I couldn't think of a more suitable place to continue the story started by my ancestors.
So the planning process began in an excited, anxious flurry. 
Grandma had the hedges trimmed and the lawn thoroughly tended to. The big red barn got a new coat of paint for the first time since my parents were married. They exchanged their vows on the very same plot of grass Ashleigh and I would. Meticulous planning went into color coordination, the construction of an arbor, the placement of said arbor, the placement of the aisle, etc. They even set time aside for selecting exactly which evergreen tree in my grandparents' backyard would look the best towering behind us in all our flowers and leather and lace.
On August 1st, 2009, cars adorned with balloons and window paint flooded my grandparents' pastures. Friends and family gathered in the yard. The groomsmen and I waited inside, watching people take their seats, while I quietly fought the lump growing in my chest.
Before coming home for the wedding, Ashleigh and I found a nice duplex to live in just outside of Nashville. We'd dreamed of names for our children and imagined them playing on the living room carpet with the dogs. And in certain moments we could see ourselves there, wrinkled and gray and smiling, our family clustered around us on a brick hearth during future holidays.
But those images always seemed so suspiciously far away. 
The wedding organizer called me out. Propped up on cold feet, I stepped out of the house and walked through the rows of people, stopping at the front.
Does this happen to every husband-to-be? I remember asking.
And like a premonition, I began to fear with a strange sense of absolution that those dreams we'd fostered the last few months would never leave the delusional realms of our imaginations. Phantom whispers flooded my mind: those things will never actually happen.
I tried to clear my mind. Standing underneath that arbor, in front of that towering pine, I saw Ashleigh emerge from the front door wearing an smile that glowed. While I watched her gliding down the aisle, I fought with every bit of courage I thought I had to cast aside those growing doubts –– those ancient voices. That courage, I realize now, would have been much better employed calling the whole thing off.
Months before, when I proposed in the Nashville airport parking lot, I should have kept the ring to myself. Months before that, when she insisted on moving to Nashville to be with me, I should have told her that I couldn't give her what she was looking for. And years before that, when I stood on her front porch while she cried onto my shoulder because she was going away to college, I should have set her free.
Really, I was a coward.
Our former youth minister presided over the joining together of our hearts that perfect day in August, saying,"what God has bound together, let no man separate." There must have been a part of each of us that never really believed that.
The pastor looked at Ashleigh and said, "Do you?"
She said, "I do."
He said, "Do you?"
And then I said, "I do," but what I was really saying was, you choose.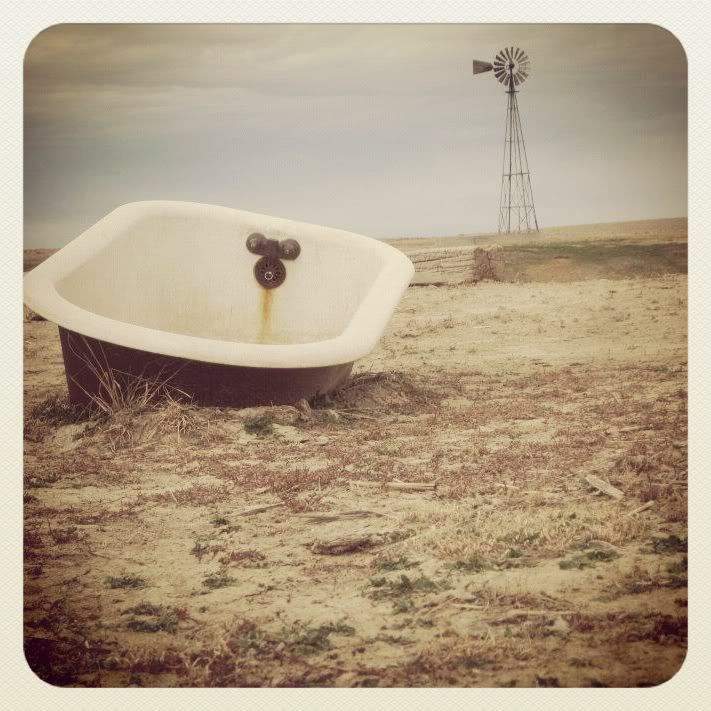 ◊◊◊◊◊◊◊◊◊◊◊◊◊◊◊◊◊◊◊◊◊◊◊◊◊◊◊◊◊◊◊◊◊◊◊◊◊◊◊◊◊◊◊◊◊◊◊◊◊◊◊◊◊◊◊◊◊◊◊◊◊
- 2011 -
I wasn't all right after Ashleigh left. I told everyone I was.
Some time in August, after my arrival home from tour and her departure from my life, my grandmother called explaining that the tree Ashleigh had spent so much time choosing for the backdrop of our wedding had inexplicably died. The trees beside it — some many years older — remained healthy and green. Upon seeing it, Grandma came to the conclusion that something had happened between Ashleigh and I long before she received news of our separation.
"Some evergreens just don't stay green forever," she said.
I didn't want to hear that. That tree dying in my grandmother's backyard somehow brought a sense of eventuality to it all, as if we never stood a chance — as if God had planned it all to fail.
I know that God hates divorce. A man I look up to very much once asked me whether I thought God would do something he hated — whether he would orchestrate two people coming together in marriage if he knew they would end up failing miserably at it. I told him I didn't know, just like how I don't know why people get cancer or why infants sometimes don't survive the birthing process. But then again, people don't choose to get cancer. Babies don't choose to die.
The last morning I woke up in Ashleigh's bed, I remember watching the dawn strips from the window blinds drift across her face and hair until she awoke. Her eyes were green like the grass in autumn. I stared into them in silence a while. And eventually, I found the courage to speak.
"Please stay," I begged her. She stared back. The sun broke free of the horizon, illuminating the dust particles hanging thick in the air, washing us out, suffocating us.
"I believe this can work," I continued. "I don't know how or when, but I believe God will heal us and all of this. I'm your husband, and I'm committed to you. And I'm asking you to stay."
I was sure that would work. The Ashleigh I knew couldn't stand up against words like that. The Ashleigh I knew would defer to my judgment, just like she deferred to me about where to get married or which restaurant to eat dinner at.
But that summer had started a change in us both.
"I can't," she said. The next day, she was gone.